Examples of our test services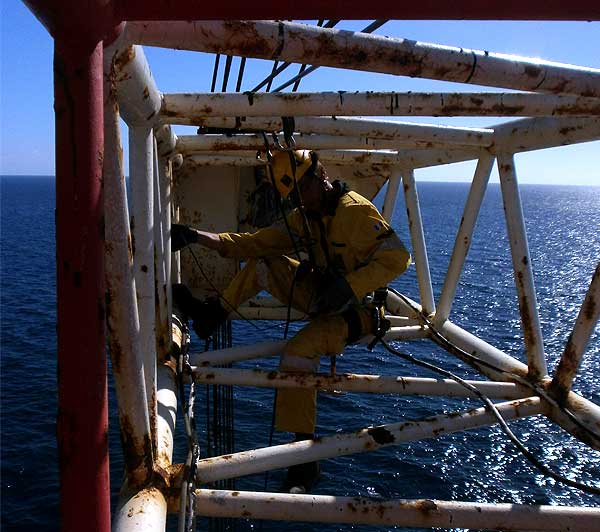 Thickness measurements
Assisting surveyor when access is difficult for making investigations. Thanks to our partnership with an independent marine surveyor's office, overall evaluations can be made of a structure's condition for purchase or repair projects.
L'octant teams carry out tests on offshore platforms above and below water level during the same mission. L'octant technicians are all divers and climbers.
In refineries, l'octant tests are carried out on cables, flares, storages tanks, storages spheres, pipes, etc.
Thickness measurements of hulls or petrochemical structures are carried out under the authority of the companies affiliated with the IACS : Bureau Veritas - Dest Norske Veritas - Lloyd's Register - American Bureau of Shipping - Germanischer Lloyd… This list is not exhaustive.